Welcome!
Pay with PayPal when you checkout and enjoy the same buyer protection that eBay offers!
NOTICE
Most of the items on this site have many options, you MUST choose colors, lengths, snap type, etc..
We ship exactly what you choose, so make sure you are careful to select the options you want.
We are proud to announce our recent acquisition of allhorsestuff.com!
We have been the supplier of allhorsestuff.com's Natural Horse Training gear since they started a few years ago. We welcome the allhorsestuff.com customers who will allow us to continue serving them. Of course we are still happy and proud to serve our customers who have been with us as well as any new customers that come along. We have acquired a lot of new stock during the transition and we are happy to be able to provide a new line of horse care products!
For our existing customers; how do you like our new look? We continue to go through some changes, but; one thing HAS NOT changed; our commitment to providing the best quality Natural Horse training gear at affordable prices!
We now stock the hinged replacement Parelli Twist Snap!!!!
CLICK ON THE IMAGE ABOVE TO BUY
Click here to see our Color chart .
Click here to see our halter fitting chart for custom sizing.
Free Shipping on all Orders Over $100.00
Valid on domestic orders only
Latest Products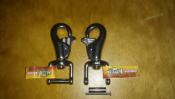 $14.99 $13.49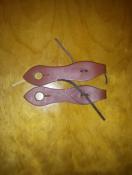 $14.95 $13.46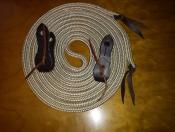 Mecate with 2 piece Slobber Straps
$42.95 $38.66