Welcome!
We are currently out of stock on Stainless Steel Bull Snaps, please choose either brass or Nickel. Our supplier is working to correct this issue and we will let you know when they are back in stock.
FREE shipping on all orders over $100.00
Valid on domestic orders only
Pay with PayPal when you checkout and enjoy the same buyer protection that eBay offers.
NOTICE
Most of the items on this site have many options, you MUST choose colors, lengths, snap type, etc..
We ship exactly what you choose, so make sure you are careful to select the options you want.
Click here to see our Color chart .
Click here to see our halter fitting chart for custom sizing.
Latest Products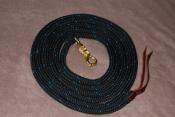 $43.95 $39.56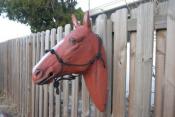 $22.95 $20.66