Welcome!
We are recovering from the fire and now are offering most of our original colors. We may be a bit slow on some colors until we are fully stocked, but we will rise from the ashes!
FREE shipping on all orders over $100.00
Valid on domestic orders only
Pay with PayPal when you checkout and enjoy the same buyer protection that eBay offers!
to a temporary facility. Please be patient, the Phoenix will rise from the ashes!
NOTICE
Most of the items on this site have many options, you MUST choose colors, lengths, snap type, etc..
We ship exactly what you choose, so make sure you are careful to select the options you want.
We now stock the hinged replacement Parelli Twist Snap!!!!
CLICK ON THE IMAGE ABOVE TO BUY
Click here to see our Color chart .
Click here to see our halter fitting chart for custom sizing.
Latest Products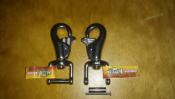 $14.99 $13.49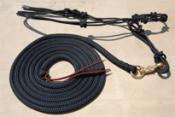 Cooperative Horsemanship Combo
$44.95 $40.46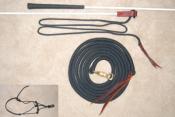 $63.95 $57.56